Media Destruction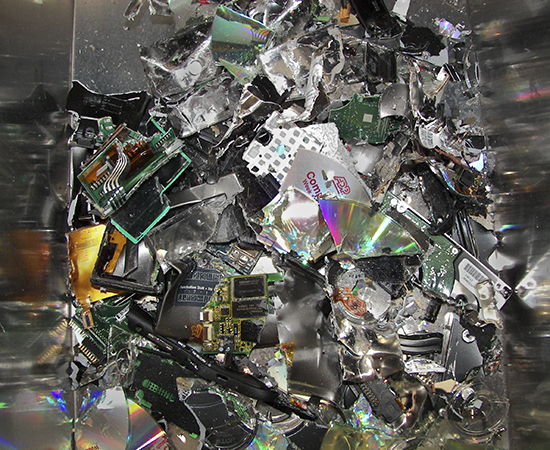 Electronic Waste is a major concern for our environment. Many components are toxic and not biodegradable. While e-waste represents only 2% of landfills, it totals over 70% of toxic waste.
Protection of sensitive information is also an issue. Trust Crown Information Management to completely destroy your material and render it unusable.
Some Examples are:
Hard Drives
Thumb Drives
CDs
DVDs
Magnetic Tape
Film
Many products must be disposed of to prevent unauthorized sources from using or reselling. We can also handle product excess, damaged equipment, and some pharmaceutical supplies.